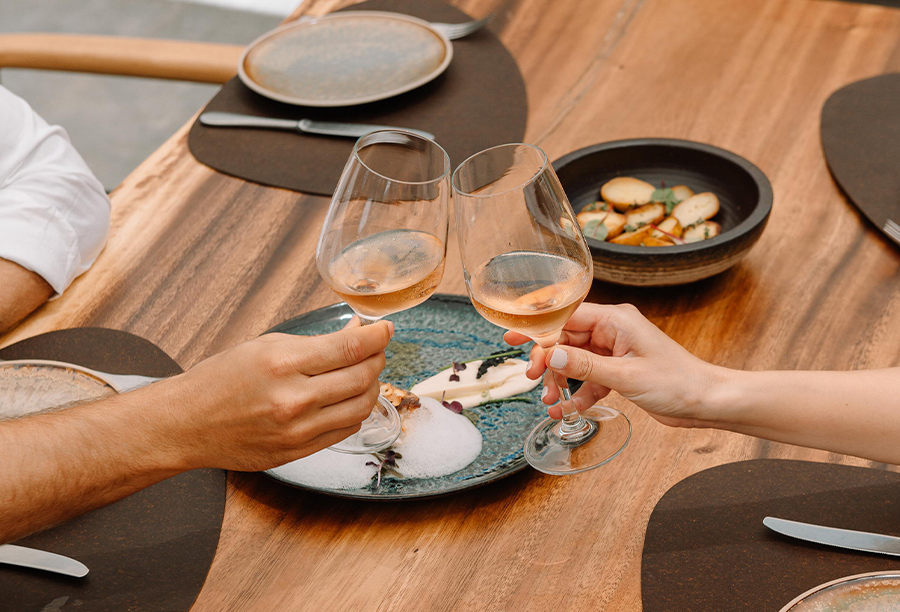 A Love Letter


to Gastronomy

Food is the heart and soul of Cretan culture, a coming together of people, history and the gifts of the land. The unique menu of Cicada Seascape Experience is a celebration of the best Cretan produce and harvests of the freshest quality that perfectly ties in with the restaurant's earthy character.
In Room Dining
Home is where we enjoy some of life's most intimate and unforgettable meals. That's why at Cicada Suites you are invited to experience luxurious in-room dining, every day from 7:00 am – 11:00 pm. 
Select from a tailor-made menu of Greek and international dishes and enjoy a slow breakfast in bed, a refreshing poolside lunch or a romantic dinner on a starlit terrace.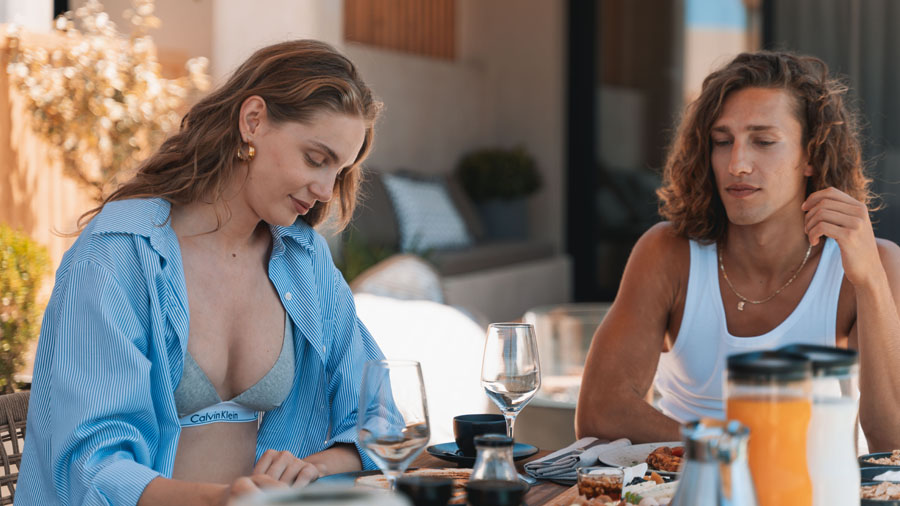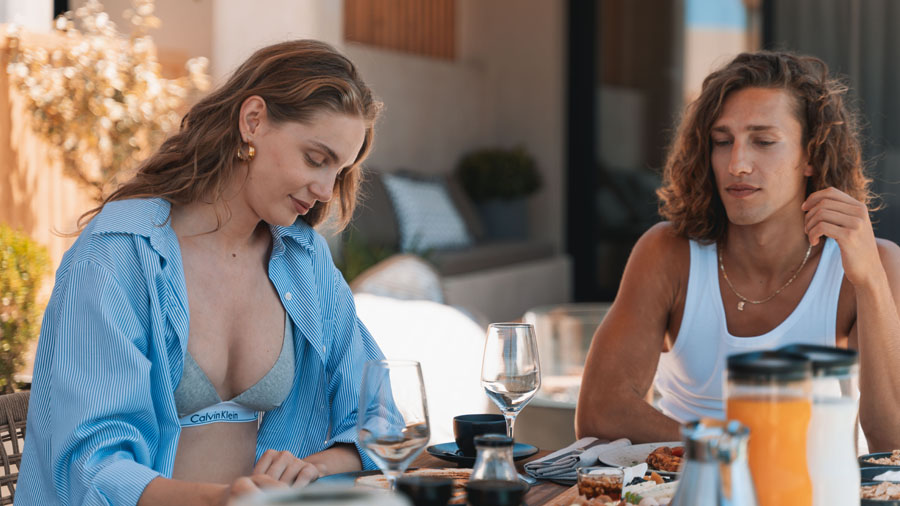 Culinary Adventures
It's one thing to taste the bounties of the Cretan land, but it's another to learn how to cook them yourself. In the Cicada Suites, you are invited to discover the  wonders of Cretan cuisine in your fully-equipped kitchenette.
Prepare a romantic meal for two, enjoy a poolside barbecue, or even request a private chef.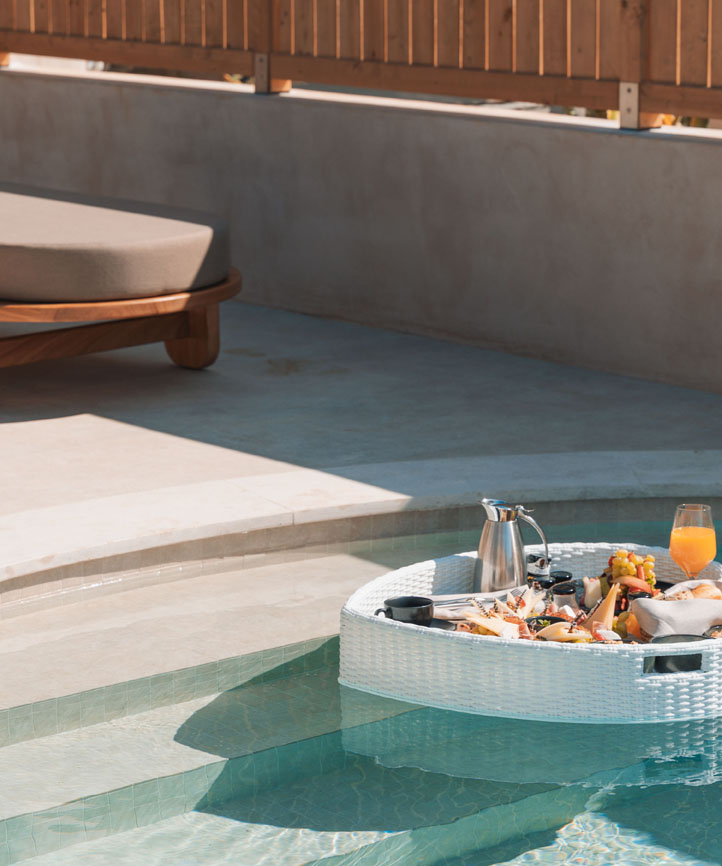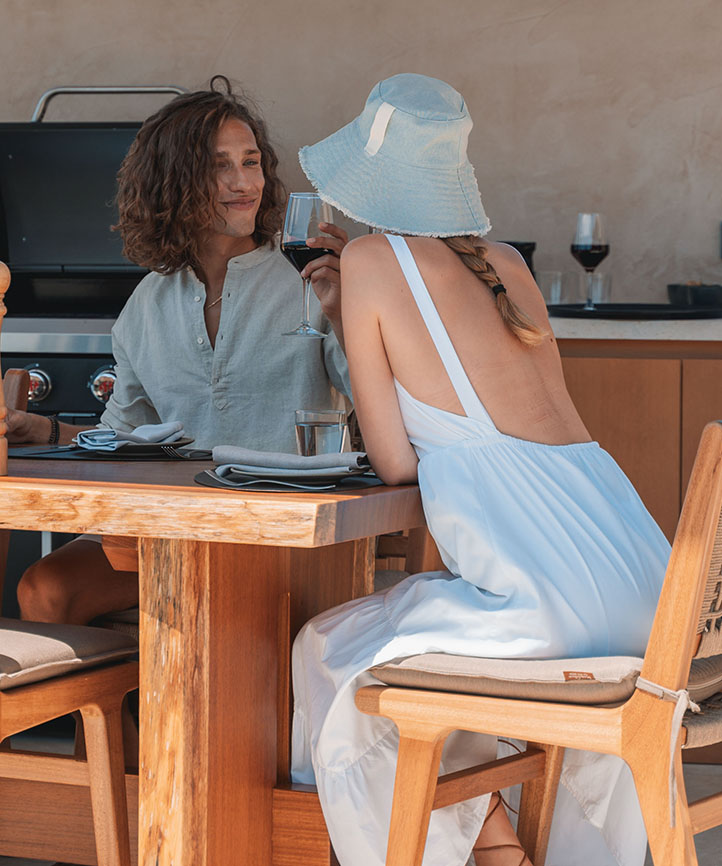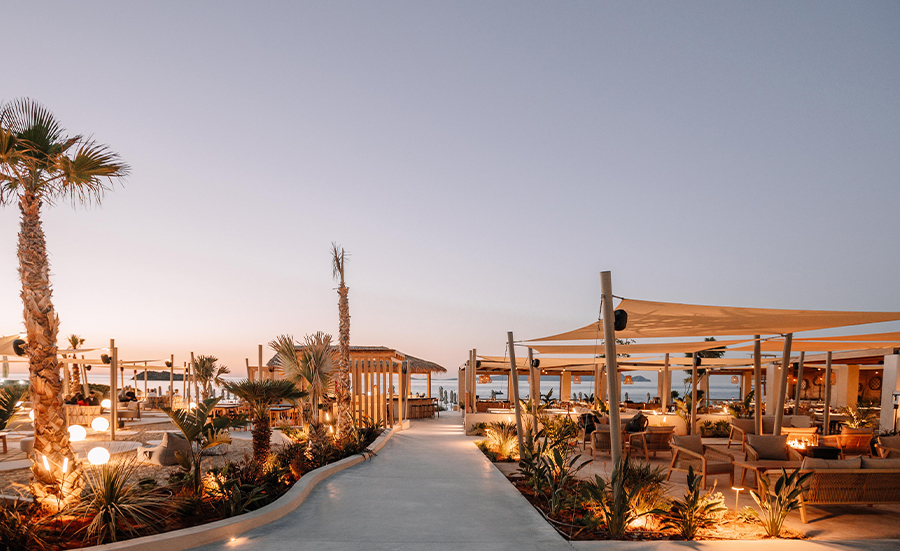 Cicada Seascape Experience
Just moments away from the Cicada Suites lies Cicada Seascape Escape, a high-end restaurant with a laid-back feel on the golden sands of Karteros Beach. Refined gastronomy and exotic cocktails meet a boho-chic ambience – the perfect place to experience seaside dining.